The Hellacopters Riot on the rocks
En sen kväll i Madrid mixade gänget i The Hellacopters sin egen blend på bourbon och irländsk whiskey och resultatet var kärlek vid första sippen på den gyllene drycken.
Så föddes The Hellacopters Riot on the Rocks. Med maltig smak, något fatkaraktär, inslag av torkad frukt, kanel, nötter, apelsinskal och vanilj går den att njuta som den är eller i drinkar.
The Hellacopters själva gillar den med mycket is, Ginger ale eller Coca-cola samt garnerad med apelsinskal och chili.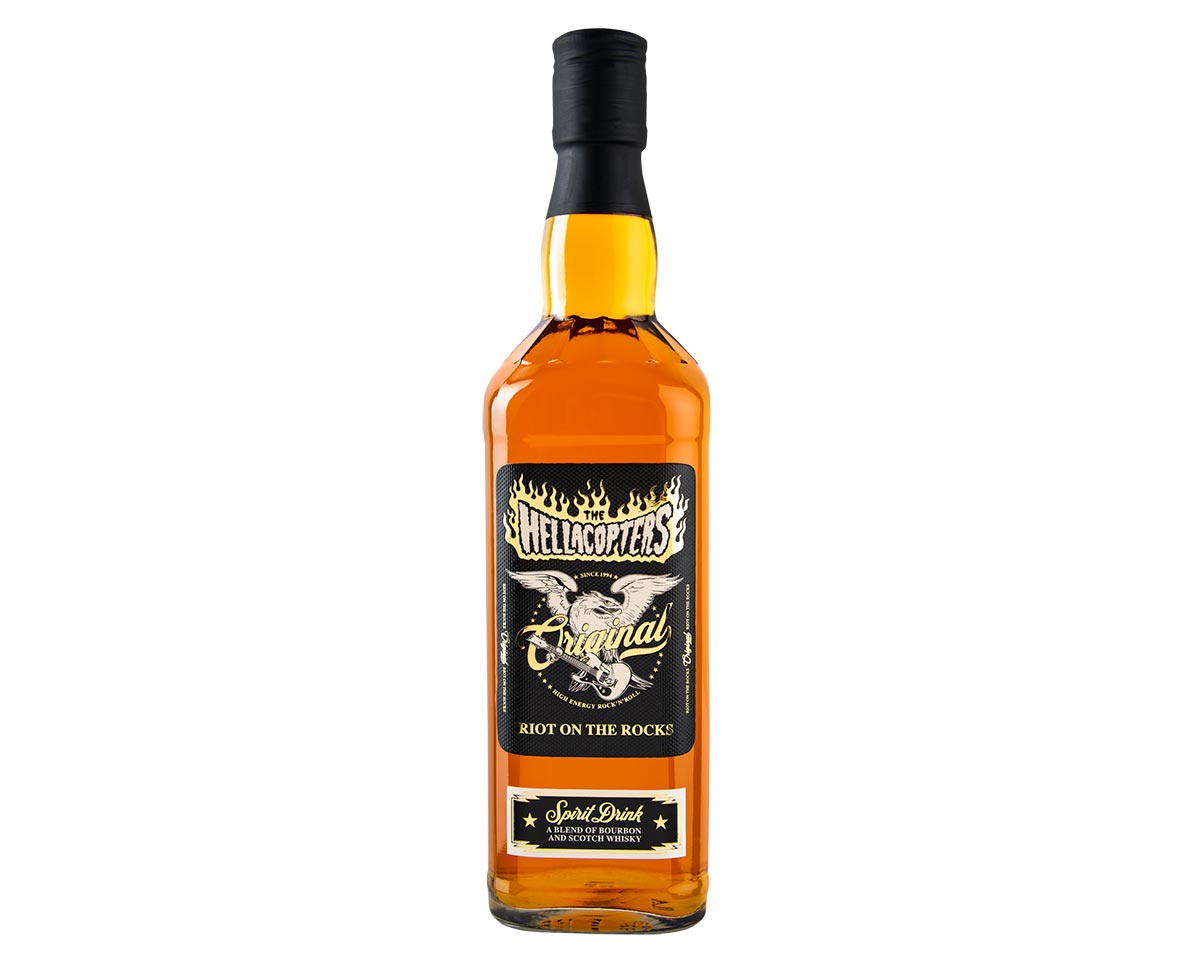 The Hellacopters Riot on the rocks
Volym: 700 ml
Alkoholhalt: 40 %
Nr: 53123
Pris: 399 kr